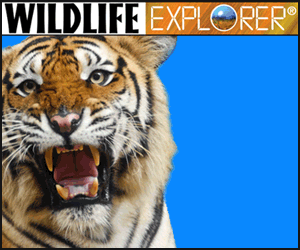 This is one of my favorite offers!  I posted it back when my blog was still Cori's Coupon Corner and my girls still love reading all their Wildlife Explorer Cards.
Right now you can get a set of 36 Wildlife Explorer Cards plus FREE binoculars, compass, mini flashlight, and more for only $3.99!!!
My girls were so excited when our set came.  They love reading all of the information on each card and learning about different animals.  The set also includes a binder to hold it all.  My older daughter even brought the set to school to share with her classmates.
And they are having so much fun with the binoculars, compass and mini flashlight, too!
You can cancel anytime but I have to tell you, my girls love these cards so much that I kept my subscription to get more cards.
Wildlife Package—WILD Savings!
Grab your Wildlife Explorer® Cards and FREE gifts now!!
Great for homeschoolers!!!